Meet our team of dental care experts! You can trust many combined years of experience to help you feel comfortable during your visits, whether you're getting a teeth cleaning or a more advanced dental procedure.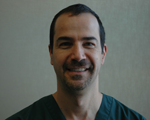 Dr. Tony Cianfarani
Dr. Tony Cianfarani received his Honours Bachelor of Science degree in Chemistry and Human Biology from the University of Toronto and completed his formal dental training at the University of Michigan, graduating with a Doctor of Dental Surgery degree in 1998. Subsequently, he completed a one year General Practice Residency at St. Francis Hospital and Medical Center in Hartford, Connecticut. Dr. Tony continues to place an emphasis on further dental education and training. He remains a participant in the Perio in the Peninsula Study Club and the Regional Niagara Academy of General Dentistry Study Club. He is an active member of the Ontario Dental Association and the Niagara Peninsula Dental Association and is the Vice President of the Welland District Dental Society. Dr. Cianfarani is committed to treating patients with compassion and care. He does his best to make patients feel as comfortable as possible, while delivering excellent dentistry in all aspects of treatment.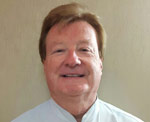 Dr. Kevin E. Sinclair
Dr. Kevin was born in Montreal, Quebec. He received his BSc degree Magna Cum Laude in 1972 from Loyola of Montreal (now called Concordia University). He received his DDS (Doctor of Dental Surgery) degree from McGill University in 1976. He moved directly to St. Catharines, where he has practiced since 1976. He has worked part-time since 2014 and joined this office in February 2016. He was President of the Niagara Peninsula Dental Association from 1992 to 1993. He is an active member of the Ontario Dental Association, Niagara Peninsula Dental Association, Regional Niagara Academy of General Dentistry and the Canadian Dental Association. He was the Team Dentist for the Niagara Ice Dogs for 6 years. He is married with 3 children and resides in St. Catharines.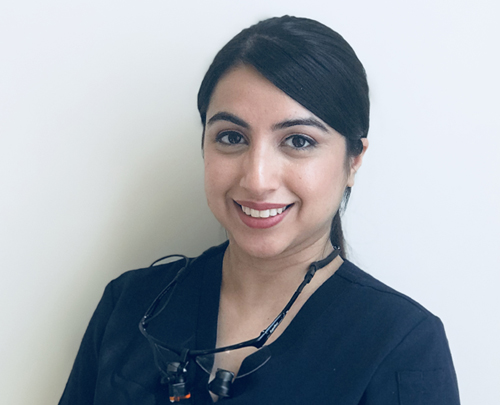 Dr. Venus Marwah
Dr. Venus Marwah received both her Honours Bachelor of Science in Biology and Doctor of Dental Surgery degrees from the University of Toronto. She is highly committed to providing high-quality, comprehensive dental care to people of all ages and has a keen interest in broadening and developing her skill sets in all fields of dentistry. She has a wide array of experience treating patients from all walks of life through clinical rotations in the Toronto Public Health Clinic, Mount Sinai, and the Centre for Addiction & Mental Health. She is an active member of the Ontario Dental Association and the Niagara Peninsula Dental Association. Outside of the clinic, Dr. Marwah seeks enjoyment through new experiences, some of which include traveling, trying unique cuisines and expressing her artistic side through painting.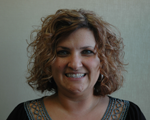 Luisa
As a graduate from Niagara College, Luisa began her career as a Certified Dental Assistant in 1990, assisting the dentist chair-side. After having her daughter, Luisa joined our Reception team as a Hygiene Coordinator. Her pleasant and friendly demeanour puts patients at ease when they come in for appointments. Being the Hygiene Coordinator, Luisa is efficient at arranging insurance estimates and coordinating treatment that is beneficial to the patients.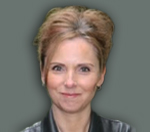 Vicky
Vicky joined our team in June of 2019. As a graduate from the Dental Assistant program at Niagara College in 1994, Vicky worked as a chair side assistant for many years before switching roles to become an administrative team member as a Hygiene Coordinator in 2011. She is committed to ensuring our patients understand the importance of maintaining optimal oral health. With her kind nature and experience, Vicky will help address your insurance questions and dental appointment needs.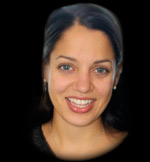 Tanya
Tanya is an experienced Registered Dental Hygienist, who graduated from Niagara College in 2006. Tanya joined Dr. Cianfarani's team in 2017. She continues her ongoing development in the dental field by attending various lectures and seminars throughout the community. Tanya is a very welcoming individual who will do her best to make clients feel at ease in the dental chair and together help them achieve their personal dental hygiene goals.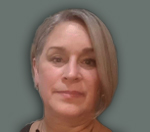 Karen
We are incredibly pleased to welcome back Karen into our practice. She started her career as a Certified Dental Assistant in the mid 1980's until she successfully graduated from the Niagara College Dental Hygiene program in 1989. Her welcoming smile and decades of experience provide her clients with a comfortable and pleasant visit. She has a strong commitment to lifelong learning and professional development. She's a member of "Perio in the Peninsula" and attends a multitude of conferences and online learning. When she is out of the office, Karen spends time with her children, granddaughter, enjoys adventurous hiking and travel and is an active contributor to many community fundraising events. Ask Karen about her International Rowing career as a member the Canadian team.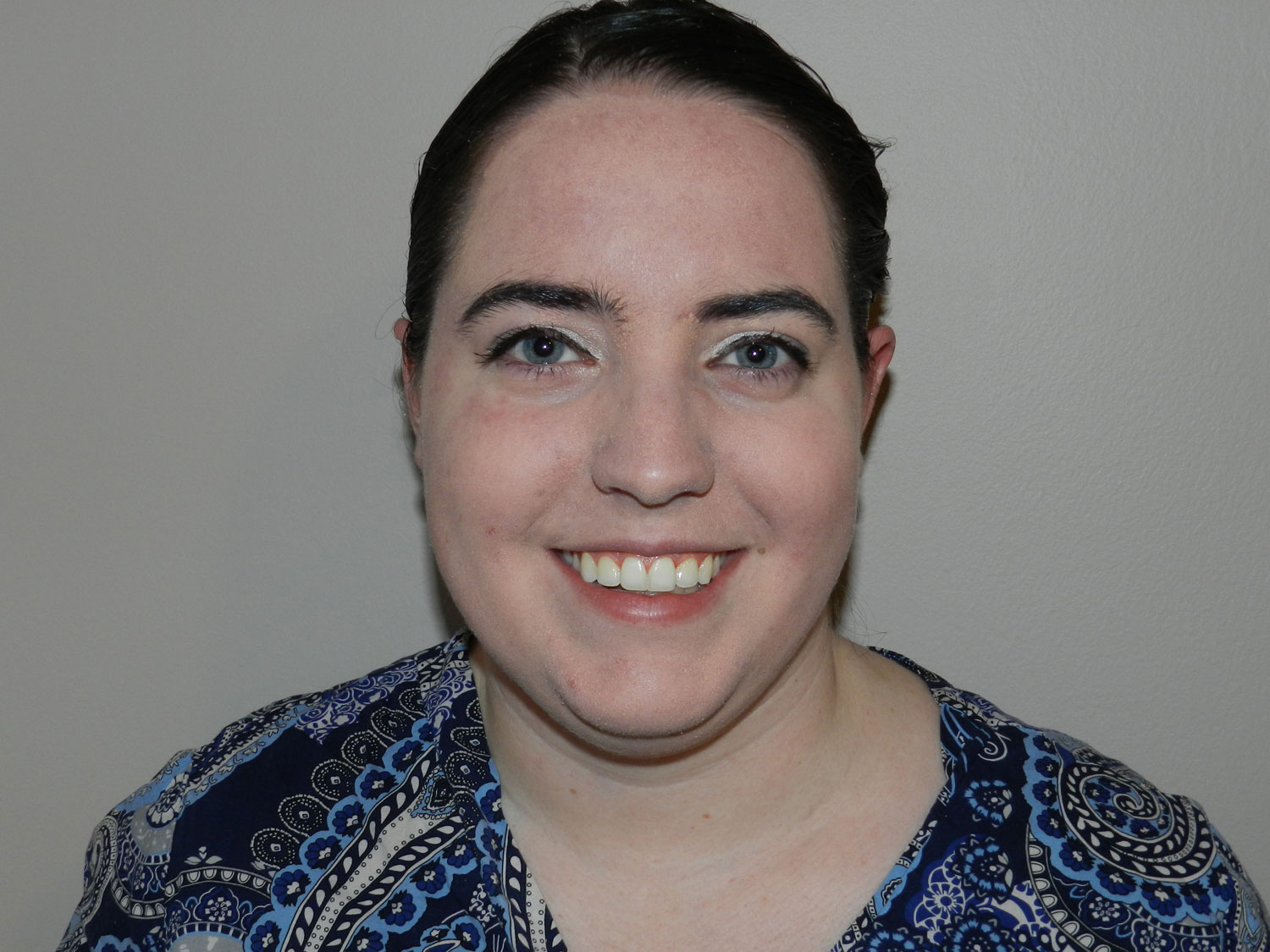 Kristen
Kristen graduated from Niagara College in 2009 as a Certified Level Two Dental Assistant. She has been with Dr. Cianfarani since 2011. You will see her either taking alginate impressions, performing cleanings and sealants on children, taking various dental x-rays, as well as assisting chair-side. Her friendly and calm approach helps put patients at ease with any concerns or questions that they might have in regards to their treatment.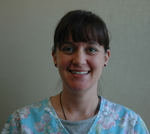 Tara
Tara is an experienced Certified Level Two Dental Assistant. Since 2002, she has assisted in private practices in Vancouver, as well as right here in South Niagara. She takes pride in confidently answering questions easing patient's feelings and addressing any concerns with the planned procedures. She will also review post-operative instructions to facilitate an optimal recovery.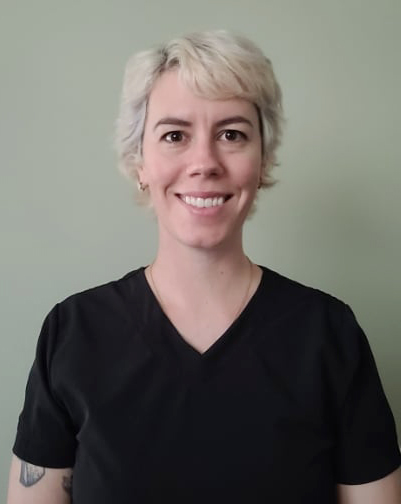 Meaghan - Currently on maternity leave until August 2023
Meaghan is a Registered Dental Hygienist who joined our team in March of 2021. She is a graduate of Niagara College and the recipient of the Colgate Oral Health Advisor STAR award. This honours an individual who displays excellence and dedication to the dental hygiene profession by demonstrating compassionate client care, showing enthusiasm and follow-through for community service, and outstanding client education and motivation. Meaghan's non-judgmental attitude and enthusiasm for oral health education help our clients achieve and maintain their personal oral health goals.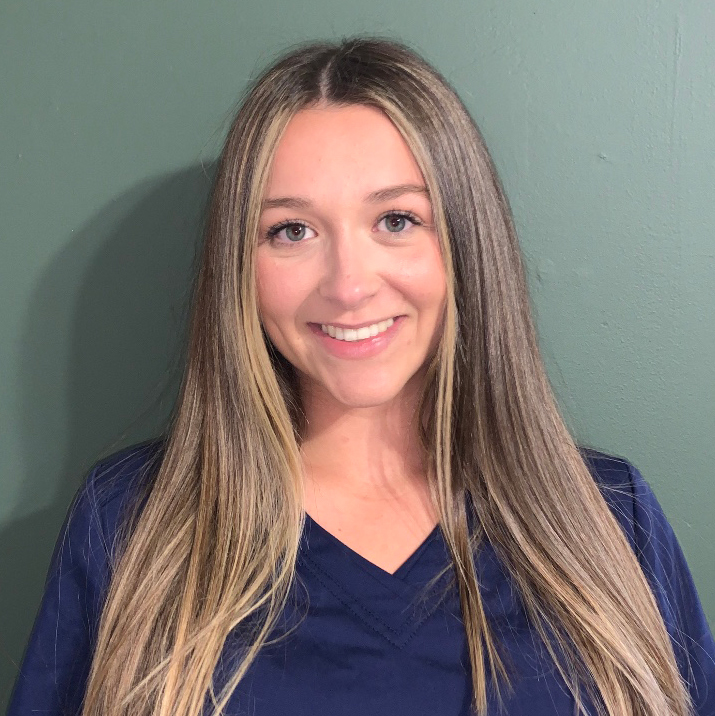 Victoria
Victoria is a recent Graduate of the Dental Hygiene program at George Brown College located in Downtown Toronto. She has a very friendly and outgoing personality and strives to create a comfortable and welcoming environment while providing dental hygiene services. Victoria is an active member of the Ontario Dental Hygienist Association and her class' recipient of the "De la Salle bursary" award recognizing her for her involvement within the community. Victoria prides herself on building lasting professional relationships with her clients to help guide them on the path of optimal oral health. She is very excited to be joining the East Main Dental team August 2022!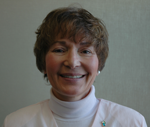 Vivian - Retired but still helps in the office as required
Vivian has been a Registered Dental Hygienist since 1983. As a graduate of Niagara College in 1977, she started her career as a certified dental assistant that year, working for over five years in dentistry before returning to graduate as a dental hygienist. As a member of the Canadian and Ontario Dental Hygiene Associations and the Niagara Regional Hygiene Association, Vivian has dedicated herself to ongoing continuing education in her profession over the years. With her genuine compassion and understanding, she has built long-term relationships with clients and enjoys working with them to help achieve and maintain their optimal oral health.